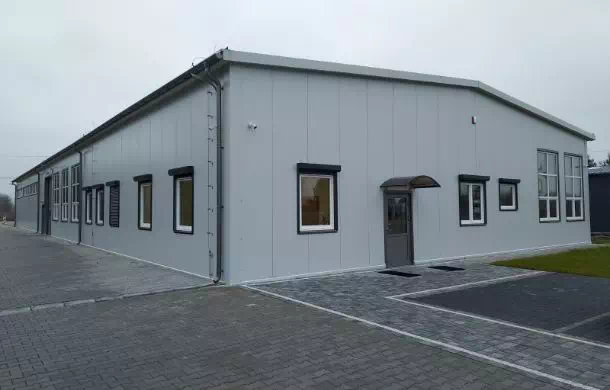 Przedsiębiorstwo Rozwoju Techniki Rolniczej AGRO - PARTNER sp. z o.o. was established in 1989 as a supplier of parts for one of the production plants of the Kverneland Group. Since then, the company has been constantly developing, and working with companies from France, Germany, the Netherlands, Sweden and Poland. Our activities are focused on the machinery industry, mainly the production of parts and components for agricultural machinery. Currently, our largest client is the leading producer of agricultural equipment, KUHN S.A. from France.
Recent years of Agro-Partner's activity have been focused on the development of production in other industries, such as: automotive or municipal industry. Our clients are leading companies from Germany and France.
Cooperation with large corporations is possible not only thanks to high quality and timely delivery of parts to the end customer, but also long-term cooperation with other Polish suppliers enabling the production of highly complex assemblies. We work with companies such as: foundries, forges, quenching plants, galvanizing plants, paint shops, thanks to which we are able to offer final products delivered directly to the assembly sites.
Our well-coordinated team consists of people with passion and experience. In addition to the engineering department, the staff consists of qualified personnel who are able to cope with any task.
The company is divided into two sectors. Office, located in Warsaw, which is also the company's headquarters, and the production and warehouse department, located in Szydłowiec in the Mazowieckie voivodeship.