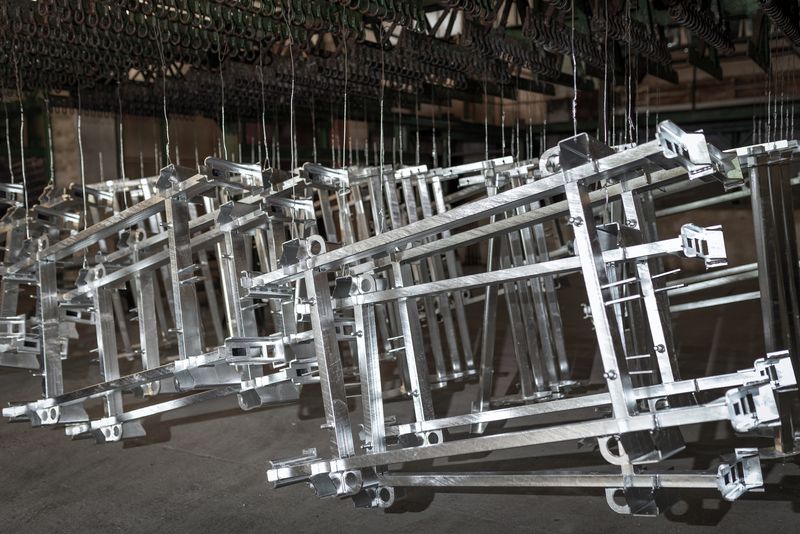 Our offer includes professional services anti-corrosion treatment. During the production process for large and reputable companies from all over Europe, we more and more often make parts that go directly to the assembly lines. This type of work obliges us to prepare parts in the final version, with various types of anti-corrosion coatings.
Thanks to cooperation with experienced partners, we can offer the highest quality services, such as:
electro-galvanizing (chrome 6 free) with a thickness of 5-12 um,
zinc flake (Geomet),
KTL - cataphoresis, usually about 25 um thick,
powder painting,
wet painting,
black oxidation,
zinc or manganese phosphating,
zinc-nickel plating,
anodizing and dyeing aluminum.
The quality of anti-corrosion coatings made by our suppliers is confirmed by appropriate certificates. We provide timely execution of orders and a polite, open to customer needs service.