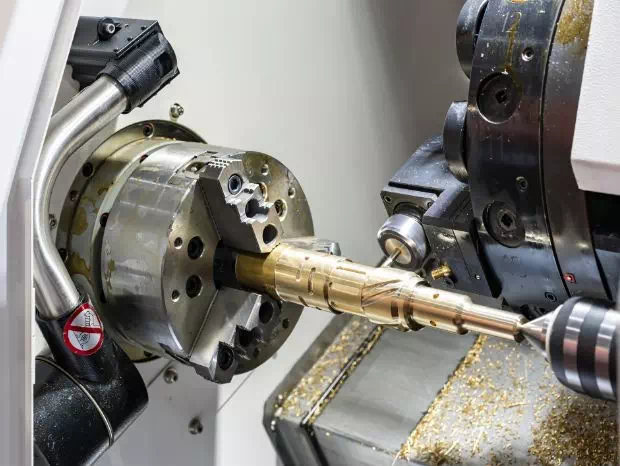 We provide services related to machining. We deal with the implementation of both unit and serial production. We create machine parts using sheets, bars, pipes, closed and open profiles, as well as castings or forgings. We execute machiningusing the technologies listed below.
Conventional turning: max 300 x 1000 mm in the centers,
CNC turning on numerically controlled lathes: max 300 x 2000 in centers, 2-5 axes, longitudinal machines,
Conventional milling: X = 900; Y = 300; Z = 300,
CNC milling: X = 2000; Y = 500; Z = 500 + fourth steerable axis,
Integrated turning and milling on vertical and horizontal CNC machining centers in 3-5 axes,
Surface grinding, bodies: X = 4000 mm Y = 1500 mm Z = 1500 mm,
Grinding of shafts and holes: max height in center 125/175 mm, max length 1000 mm,
Hobbing of gears and drives: max diameter of the disc 90 mm, max module 3.5, max width of milling 190 mm,
Chiselling and broaching - using CNC turning and milling centers - of keyways: external and internal, single and so-called splines.