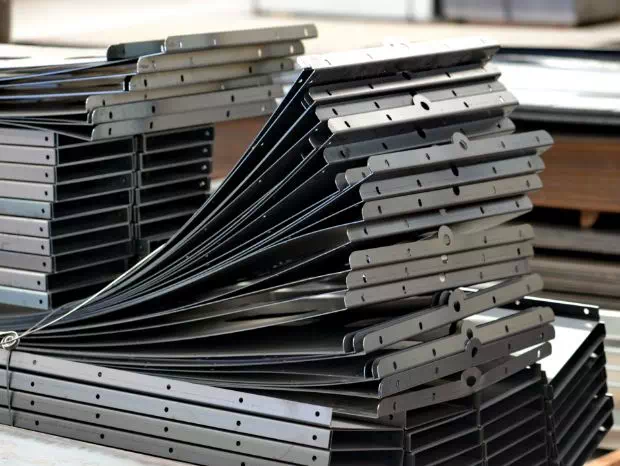 We offer high-quality sheet metal working services. We provide mainly sheet metal bending and pressing, which is one of the most frequently performed metal forming technologies. We use modern and multifunctional press brakes for bending. Thanks to them, we can perform processes such as:
folding,
bending,
straightening,
twisting,
wrapping,
profiling.
The advantages of the modern CNC press brakes we use include high precision of bent elements. They also allow you to optimize the production process and obtain little waste. Thanks to our machines, we can bend such materials as:
black steel,
coated steel,
aluminum,
stainless and acid-resistant steel.
We also offer metal sheet bending on three-roller mills. We can bend aluminum and unalloyed steels with thicknesses of up to 20 mm. We also have hydraulic mills whose high power allows us to bend alloy steel sheets of large thicknesses up to 50 mm.
In addition to bending services, we also provide punched and deep-drawn elements using hydraulic presses with pressure of up to 650 t and a maximum bending length of up to 6 m. We can stamp parts both cold and hot.